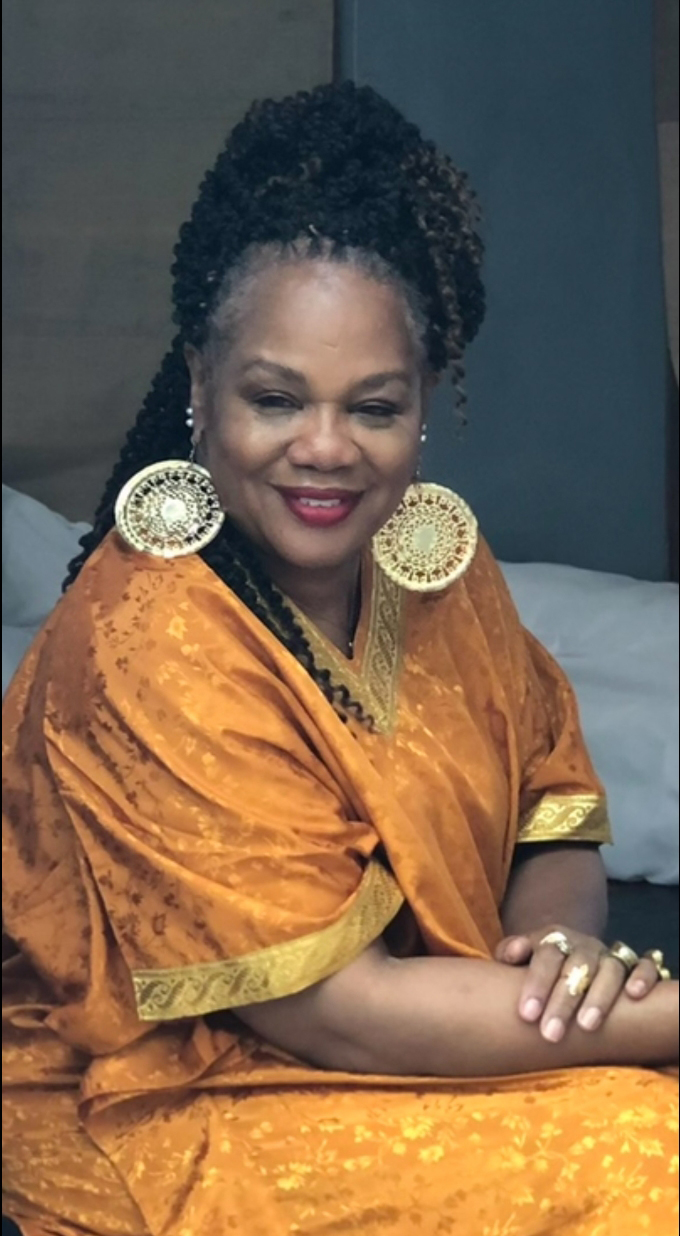 BESSEMER CITY SCHOOLS PRINCIPAL HAS MANY CALLINGS ON HER LIFE
"If I were not working in Education, I would probably have my own Soul Food Restaurant doing what I love to do and what GOD has blessed me with the talents to do," were the first words that gushed out of Ms. Edith Diane Smith-Hunter, New Horizon Alternative School Principal.

Most little girls are taught to cook by their mother or grandmother. Not so with Ms. Hunter. She beamed, "My father cooked the majority of the meals in my house. He was a Baker in the Army. My mother worked inside the home and cooked Holiday dinners and the BEST pies and cakes in the world. My dad did most of the cooking and I was right there watching, learning and helping him in the kitchen."

Ms. Hunter smiled when she was asked about her job. "I have been Principal at New Horizon Alternative for a little over 12 years. Overall, I love what I do. It has been up and down over the years, but for the most part, it has been a good ride. I am responsible for students in Grades K -12 who find themselves facing a Class Violation from their Base Schools." She explained, "The students are sent to me for a certain number of days, and while they are here, we work with them on their academics, social skills and a do lot of character education molding. We address the issues and concerns that brought the students to the Alternative School with the students and their parents."

Ms. Hunter explained, "I love working with my children, their parents and the community. There are challenges at times, but I strive to be an advocate for them and treat them with the respect they deserve. My children are respectful to me and do their days at the Alternative School and return to their Base Schools."

She paused, "I dislike the fact that I cannot get a lot of the things I need for my children to be successful. I am always working to make things better for them while they are here." "I love my children," and then she laughs…
Ms. Hunter's infectious laughter inhabits and covers the hallways and glides into the crevices of New Horizon Alternative School. She is happy. It is ironic that the melodic laughter, that emanates from this beautiful lady who is wearing a gorgeous floral print dress with matching shrug, could be tears of sadness.

She tilted her head, smiled, and took a breath before she spoke. "I would like the readers to know that I Love GOD, and all HE does for me. I am a one year Breast Cancer Survivor. September of last year, I underwent a double mastectomy. I lost my Breasts to cancer and gained my life. My whole thought process has changed. What I used to worry and fret about in the past, no longer bothers me. I live each day for each day. I am Grateful and Thankful for everything GOD provides for me. Nothing is taken for granted. My children, Grandchildren, my family, my friends all surround me with deep love. I am appreciative for everything."

Other things that make Ms. Hunter happy are her "love for GOD, her family, her church, teaching (working with children), cooking, reading, and ballroom dancing." She added, "GOD has blessed me and I am a Giver. I always want to make it better for anybody. If I am able to help someone in their time of need, I am thankful that GOD places me in a position to be that help."
She continued, "Life and living make me happy. I believe in good spirits and good thoughts."

There are things that make Ms. Hunter unhappy. She said, " I wish I could change the way people treat each other. GOD created us all in HIS IMAGE. It is so sad to see in this day and time the hate and rage people have because of the color of someone's skin, their Religion, their sexual orientation, their nationality, their ANYTHING. What is the fear, the cause, the purpose?????It is so senseless. Why does anyone need to feel superior over anyone? If I could change anything, I would wipe away from the face of this earth, this world, HATE, RACISM, HUNGER, GREED, IGNORANCE, WARS… and the list goes on and on. I would love to see a world created as GOD intended-Everyone working and living in Harmony, Peace, Love, Hope, Respect with everyone."

Ms. Hunter added, "If we as a people would only go to GOD and confess our sins, HE would hear our prayers and heal our land. Until we learn to do better, we continue to suffer as a world." "…but I digress," she smiled. "I would love working outdoors at a Farmer's Market with the fresh air, fresh fruit, vegetables, flowers and beautiful greenery."
She shared, "My interests are so broad. I am curious about everything, but not bold enough YET, to try it all."

She added, "I like to travel, go on cruises, read all kinds of novels and listen to all kinds of music. I have taken cruises with my daughters, and after I retire, I plan to do more traveling with my daughters to make lifetime memories.

"I have two daughters living in Los Angeles, California. Both of them are hair and make up stylists. My youngest daughter is in Europe now on tour with Erykah Badu. She does Ms. Badu's makeup as well as makeup for other celebrities in Los Angeles. My oldest daughter lives here and is the Tech Guru of the family."

Ms. Hunter mentioned, "Family is very important to me. I grew up in a large family with 9 brothers and sisters. My Mother and Father taught us the meaning of family and staying together. Although my brothers and sisters are scattered all over the country, we text or call each other every day. I talk with my daughters every day. I just believe in the strength of Family and Love," she smiled.